DER (DE Replacement) Kit
The DER kit replaces all functional components of an existing DE emitter fixture with upgraded parts including:
Double-walled, very high output, low mercury UVC lamp with 2-year lamp life and water-tight lamp socket connection for superior lamp output and longevity beyond the original lamps
Polished stainless steel reflector that simply snaps into the existing DE housing
5-year warranty on lamp driver/ballast compared to 1-year on the OE ballast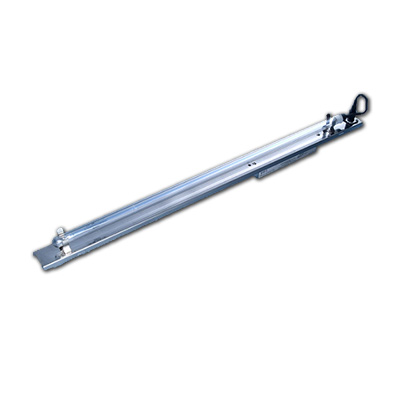 Essentially, you can retrofit an existing DE fixture installation with the upgraded components without un-mounting the original fixture housings.
Available sizes and voltages to accommodate all DE retrofits from 18-42" and 120-277V at 50 or 60Hz.
Also available are direct replacement emitters (bulbs) for DE fixtures, SE fixtures and most competitors' fixtures. If you don't see the lamp you need in our store (link to replacement lamp store), send us an inquiry (link to inquiry form) and we'll cross reference the lamp you need. Chances are, we have what you need in our 60,000 square foot facility located in Lebanon, Indiana.